Leave the storage and distribution to us and devote your time only to sales. For e-shops, we offer external storage space and can arrange distribution of goods all over the European Union.
---

We can keep records of your goods, store them, assemble them, pack them, provide all of the required documents to go with them and hand them over for final delivery to your customer, all of this precisely in line with your instructions and within the required deadline. We do of course insure your goods and ensure their tracking in real time.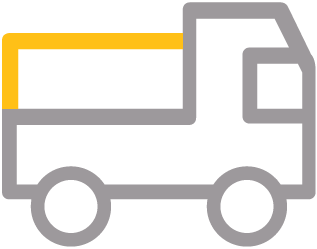 On the basis of requirements submitted, we can create a logistics solution especially for you, enabling you to focus purely on your main commercial activity and leave the rest to us.
---
Apart from solutions for e-shops, we also provide the following services:
Receipt
Storage
Unloading
Printing of documents
Insurance
Packaging
Labelling
Distribution
Tracking consignments
Printing and attachment of EAN codes
Customs services